Cryptocurrency for making payments.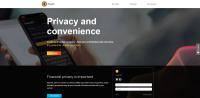 Zcash description
Zcash (ZEC) is a digital asset that can be used to make purchases. Zcash cryptocurrency aims to provide anonymity and security for users. The cryptocurrency is based on zk-SNARK technology, it provides proof of ownership and helps verify transactions within the network without revealing user data. This is an articl​e from site CryptoDeFix. The cryptocurrency was founded in 2016.
Unlike Bitcoin and Ethereum, Zcash users have full privacy. Transactions of the network are also built in the public blockchain, but the addresses of users, the amount sent are not revealed. But when requested by the developers from the services or for auditing, this data can be disclosed. Confidentiality is the main focus of the developers. ZEC transactions can be transparent or shielded.
Transparent transactions work similarly to transactions within the Bitcoin network, some of whose code was used to create Zcash. Transparent transactions are also sent between publicly accessible addresses and recorded on the blockchain, with all information available to all users of the network. ZEC's shielded transactions use zero-knowledge succinct non-interactive arguments of knowledge (zk-SNARK) technology to ensure maximum confidentiality and anonymity of transactions. These transactions are entered into the Ledger, but the sender and recipient addresses and the amount sent are not visible to the public.
Zcash overview
Use as a means of payment
Anonymity of transactions
Confidentiality of ZEC transactions
Two ways of sending transactions: transparent and shielded
Low fees
Using zk-SNARK technology
Zcash features
Cryptocurrencies
Payment currencies

0
Privacy currencies

Currencies focused on high security of transactions

0
Have you used the Zcash crypto project? Leave a review to help people make a decision.