An ecosystem for growing and developing decentralized applications and ecosystems.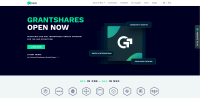 Neo description
Neo is an open-source blockchain platform. The platform helps create decentralized projects and carries developer tools for infrastructure development. Neo allows project developers to use the platform's smart contracts to automate asset management. The platform saw the light of day in February 2014.
Neo's main goal is to create a global ecosystem for the next generation of the Internet, where payments will be transparent and digitized. The decentralized applications created in Neo are constantly evolving and have a future-oriented twist. The infrastructure of NEO projects and the blockchain itself contains decentralized storage, oracles, domain name services, and funds. Publication from project C​ryptoDeFix. The Neo blockchain platform has reached version 3.0 and uses the dBFT consensus mechanism. It guarantees the completion of a transaction in a single block.
Neo can interact with other blockchains such as Ethereum, BSC and others. The network has two tokens, NEO and GAS. NEO is considered a service token, the owners of the token can participate in votes for the future of the project. NEO also supports staking. GAS token is used for paying fees, creating smart contracts.
Neo Specifics
Infrastructure for DApps creation
dBFT consensus mechanism
Proprietary oracles and vaults
Two tokens inside the blockchain
Cross-chain support
Domain name service for applications
Neo features
Cryptocurrencies
Blockchain platforms

platforms for creating digital assetsv (tokens)

0
Have you used the Neo crypto project? Leave a review to help people make a decision.