Visa bought NFT for $150,000
Visa purchased NFT CryptoPunks token number 7610.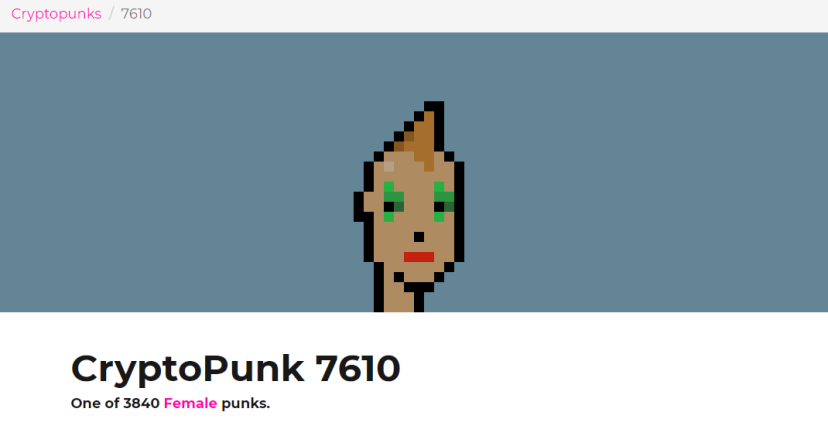 Visa announced its purchase of the NFT token from CryptoPunk for $150,000. The token number is 7610 and was issued in an edition of 10,000 pieces. To buy NFT, the payment system used the services of the first U.S. This text is from company cry​ptodefix. federal cryptocurrency bank Anchorage, the bank also holds the purchased NFT on its own. The transaction was conducted using fiat currency.
Visa became the first of the payment systems, which began to carry out transactions in cryptocurrency. The company also said it is creating tools for merchants and brands to interact in the NFT sphere.
Mentioned project

CryptoPunks is a non-fungible token on the Ethereum blockchain.