Time2play's picks for the best NFTs
We looked at thousands of NFTs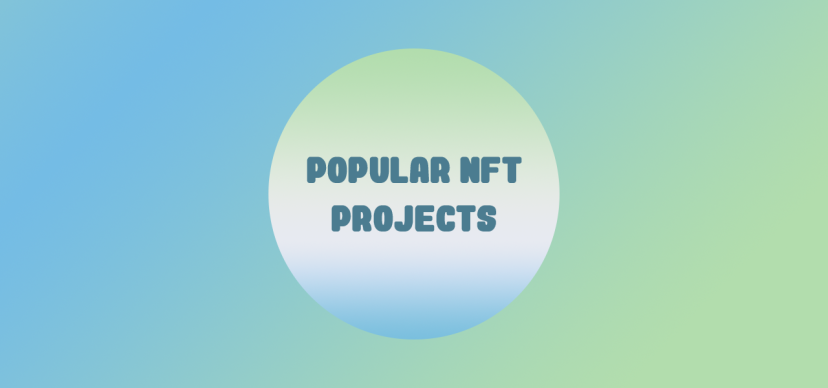 We looked at thousands of NFTs. Here are the best.
With the massive rise in NFT popularity, the gambling industry, known for its no deposit casino bonuses, has taken note. Evolution, one of the leading casino game developers, has recently purchased four CryptoPunk digital artworks to give away as part of their new slot game, NFT Megaways. CryptoPunks are among the earliest and most sought-after NFTs. As the buzz continues to grow, we decided to check out some of the most notable NFTs and rank our favorites in a variety of categories. To make things easier for those looking to get in on the craze, we've also included some useful information on how to buy an NFT, along with our choice for the best NFT marketplace.
Best sports NFT
Winner: Kobe Bryant KB24
The sudden passing of NBA legend Kobe Bryant took the world by surprise in early 2020. The 5x NBA champion and 18x All-Star is remembered as one of the best to ever play the game and the inspiration for the next generation of players.
Recently launched and limited to 10,000 unique NFTs, the Kobe Bryant KB24 NFT collection will, "combine different attributes that represent Kobe's achievements, moments in his career, or personality." This NFT launch is intended to give the Black Mamba's biggest fans a chance to contribute to his legacy. All proceeds from the sale and future trades will be donated to the Mamba and Mambacita Sports Foundation. Initial sales are expected to generate $2.5 million, with lifetime proceeds anticipated to generate $50 million through royalties from future sales.
Runner-up: LeBron James dunk
Our runner-up in the best sports NFT category is a highlight from November 2019 featuring Los Angeles Laker LeBron James putting Sacramento's Nemanja Bjelica on a poster. Part of NBA Top Shot's Cosmic Series 1 collection, the clip sold for a then-record $208,000.
In celebration of his purchase, entrepreneur Jesse Schwarz posted on Twitter, "Long live the king!!!!" — alluding to the 17x NBA All-Star's moniker, King James. The CEO of Dapper Labs, which produces NBA Top Shot said of the NFT, "It's one of the rarest moments that will ever exist on Top Shot." Since the record-setting sale, another Top Shot NFT featuring James was sold for an eye-watering $387,600.
Best music NFT
Winner: Eminem's $100,000 'Stan's Revenge'
In collaboration with Nifty Gateway, Eminem released his first NFT collection in April 2021. Shady Con, the Detroit rapper's very first NFT collection raised a total of $1.78 million through sales of a variety of Eminem-approved collectibles.
Along with the hundreds of trading cards and NFT action figures was a one-of-a-kind beat produced by Eminem himself. 'Stan's Revenge' sold for a record $100,000 and included a pair of ultra-rare Eminem x Carhartt x Air Jordan IV sneakers. If you missed out on this release, don't fret. The success of this drop tells us that Stans may have more than one shot to seize themselves a piece of Eminem's non-fungible universe.
Runner-up: Kings of Leon's $2 million NFT album
It seemed as if the days of musicians getting rich on album sales alone were long gone. But Kings of Leon may have found the key to turning the trend around. NFT sales of the Nashville band's latest album 'When You See Yourself' have totaled over $2 million, including $500,000 donated by the band to support live music crews during the pandemic downturn. Priced at $50 and available for only two weeks, the token included a digital download of the album, along with a vinyl edition. Fans who didn't get a chance to pick up the release during the two-week sale period are out of luck. Kings of Leon have said no more tokens will be made.
Best art NFT
Winner: Everydays: The First 5000 Days
How could we pick anything other than Beeple's record-breaking 'Everydays: The First 5000 Days' as our best art NFT? The collage featuring the first 5000 daily digital images created by artist Beeple aka Mike Winkelmann sold to early crypto investor Vignesh Sundaresan for an astronomical $69.3 million. The sale took place at the famous Christie's auction house on March 12, 2021.
Beeple's work is not only the most expensive NFT ever sold, it's also the fourth-most expensive piece sold by a living artist. The sale added another line in the record books as the first transaction at an established auction house to be transacted with cryptocurrency.
Runner-up: CryptoPunks
Our runner-up pick isn't a single NFT, but an entire project that dubs itself the first non-fungible token. CryptoPunks began in 2017 as an experiment by two software developers who wanted to know if the feeling of meaningful ownership could be gained with just a few lines of code. Four years later, the answer is a resounding yes.
The collection of 10,000-pixel art characters, each with its own distinctive look, has produced some of the biggest sales in the NFT world. Cryptopunk #7523 sold in June 2021 for $11.75 million. Numerous other CryptoPunks have fetched over $1 million. The high prices have attracted attention from notable investors; high-profile celebrities like Jay-Z and Serena Williams proudly call themselves CryptoPunk owners.
Best fashion NFT
Winner: Overpriced hoodie
Some might describe all NFTs as overpriced. But in the case of this $26,000 hoodie, Overpriced is printed right on the label. The high-end clothing label auctioned off this one-of-a-kind sweatshirt which features a "patent-pending scannable V-code," which lets the owner "wear, authenticate, and show off their unique NFT in public."
If the hoodie is ever lost, stolen, or damaged, Overpriced can invalidate the V-code and create a new hoodie for the rightful owner. The inaugural Overpriced hoodie is just the first of many planned by the fashion house. Their Season 1 collection will comprise 25 physical pieces, each tied to an NFT.
Runner-up: FEWOCiOUS x RTFKT Sneakers
What happens when the white-hot NFT market meets the bonkers world of sneakerheads? RTFKT sells 600 pairs of sneakers for $3.1 million in seven minutes. A collaboration with the prodigious 18-year old crypto-artist FEWOCiOUS, the first of its kind project allowed hopeful buyers to try on their virtual sneakers via Snapchat prior to the sale. Lucky winners received both a digital version of their sneakers and a corresponding physical pair. Although RTFKT says the value of the sneakers lies entirely with the NFT, at the time of this post physical pairs from the collab are listed on StockX starting at around $3,500.
Best meme NFT
Winner: Doge
Everyone's favorite internet pup smashed records when its NFT sold for $4 million in June 2021, making Doge the most expensive meme NFT ever sold. The iconic meme was put up for auction by Atsuko Sato, the owner of the dog known in real life as Kabosu. The now-famous Shiba Inu was rescued by Sato in 2008 after her puppy mill was shut down.
Since rising to fame, Doge has crossed over to mainstream pop culture. The legendary meme was the inspiration for Dogecoin, a cryptocurrency that's gone from parody, to what some now consider a legitimate investment. The meme coin has even been touted by internet favorite Elon Musk.
Runner-up: Charlie Bit My Finger
"Charlie! That really hurts." We've all seen it, some of us more than others, which makes Charlie Bit My Finger one of the most recognizable memes in internet history. Although the original upload of the video is now unlisted, this favorite racked up over 880 million views before being sold as an NFT in the summer of 2021.
After its 14-year run on YouTube, the family who owned the viral sensation decided to put it up for auction as an NFT. When the bidding ended, the meme was sold for $760,999.
Best NFT marketplaces
Winner: OpenSea
New York-based OpenSea is synonymous with the world of NFTs. It's the original marketplace for peer-to-peer NFT trading. It's home to NFTs ranging from artwork, collectibles, music, memes, sports, and more. The pioneering platform allows sellers to choose between a fixed-price sale or auction when listing their digital collectibles. According to analytics platform DappRadar, OpenSea has amassed $8.32 billion in trading volume as of October 2021.
The OpenSea platform also allows creators to mint their own NFTs free of charge. Creators can earn royalties from future sales of the creations by attaching a royalty fee of up to 10% to their tokens. OpenSea is backed by some of the biggest names in startup funding including Mark Cuban and Reddit co-founder Alexis Ohanian.
Runner-up: Rarible
Jumping to the other coast, LA's Rarible is similar to OpenSea in that it allows users to trade all types of collectible tokens. We like that the interface is one of the most user-friendly in the wide world of NFT marketplaces. Adding to Rarible's user-friendly reputation is the ability for users to log in using a number of different crypto wallets like Conibase Wallet and MetaMask.
Rarible's homepage is designed to give users insight into the marketplace's recent activity by showcasing top collections, hot bids, live auctions, and more. Like OpenSea, users can mint their own NFTs on Rarible before offering them for sale. As of October 2021, Rarible has a total trading volume of $225.53 million.
Up-and-comer to watch: Niftify
Niftify's platform operates with a unique, creator-first approach. Unlike other marketplaces, you must be nominated to mint NFTs on Niftify. In order to mint an NFT, artists must be selected and invited by their peers who are already on the platform.
The platform is also a trailblazer in the area of physical non-fungible tokens, or pNFTs. pNFTs are tokens whose value is tied to a tangible item, such as a collectible car or piece of sports memorabilia. The idea is that without the physical transfer of items, these collectibles can be traded multiple times over a short period.
Mentioned projects

Most flexible cryptocurrency, which ranks second most popular and the most revolutionary one in the world.

Decentralized cryptocurrency with an open-source system. It is a currency that is used by users of the Internet all over the world.