Blockchain Life 2023, Dubai, February 27 - 28
An international forum on the cryptoindustry will be held in February.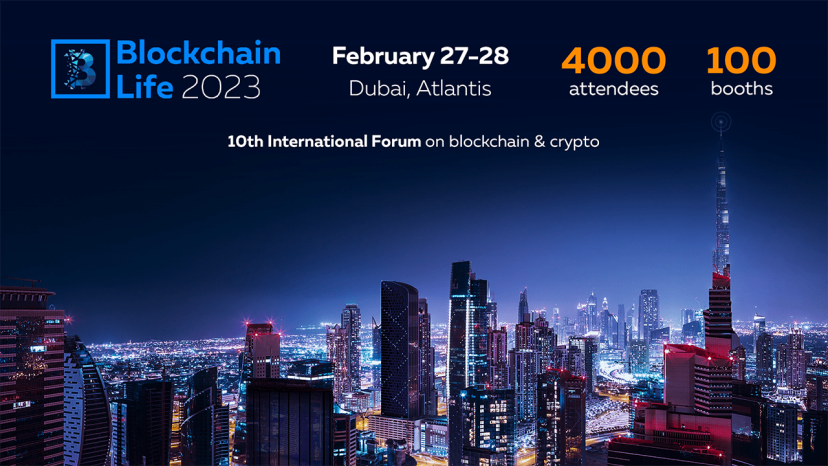 An international forum Blockcain Life 2023 will be held in Dubai from February 27 to 28. The forum will be attended by key figures from the crypto world, government representatives, heads of international companies, funds, investors and startups.
The forum has been held since 2017 and is among the top three international events dedicated to the crypto industry.
What will be at the forum
Networking with 4000 participants and meeting the heads of industry companies
An exhibition area with over 100 project booths
Speeches by industry experts in the conference hall
After-party on a luxury yacht "LOTUS"
The participants of the forum will find the projects for investment interesting business solutions, partners. Article from c​ompany cryptodefix.com. The Blockchain Life 2023 program will include speeches about industry trends: DeFi, NFT, metaverses, mining and much more.