Tether burned $11 billion worth of tokens
USDT stablecoin developers burned 6.6 billion tokens on the Tron blockchain and 4.5 billion on the Ethereum blockchain.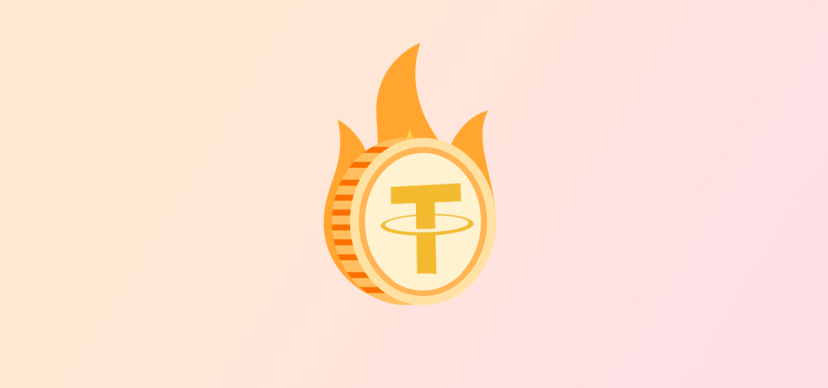 Tether announced it has burned $11.1 billion in tokens. Paolo Ardoino, head of USDT stablecoin Issuer, said that the token withdrawal is the result of recent redemptions. The burn resulted in the destruction of 6.6 billion USDT on Tron and 4.5 billion on the Ethereum blockchain.
FYI: Tether is burning the tokens sitting in the treasury wallets, resulted from past period redemptions. Article from catalogue cryptode​fix.com. Tokens in the treasury wallet are not to be considered issued and they are burned periodically.
Current burns:
- 6.6B on TRC20
- 4.5B on ERC20 https://t.co/GKycjkn7b5

— Paolo Ardoino (@paoloardoino) June 20, 2022
Based on data from CoinGecko, USDT stablecoin has a capitalization of $67.3 billion, which puts the token at number three in the cryptocurrency rankings.
In May, Tether published a quarterly audit report. It says that the company has reduced investments in commercial assets and increased investments in U.S. Treasury bills.
Mentioned project

The coin is tied to fiat money, including the dollar, euro and Japanese yen.